UNDER CONSTRUCTION
In the time since we submitted this proposal to Epic Games, we have all made strides in our platforms and the functionality that exists between them. Here's just a few of the things we have done...
-Virtualized LAMP in Unreal
 Seth has created a digital twin of the Arcosanti Smart Lighting project, allowing for parallel lighting experiences between real life, MR, and VR. This is a crucial piece in our ability to tell XR stories. This virtual system has already been used in the creation of music videos, films, and workshops.
-Solo VR Experience Framework
The framework and feature set for our self-guided VR experience has been established, allowing for the focus to shift towards content creation.
-Intern and Volunteer Program
The Arcosanti Archives has begun expanding their VR efforts by inviting interns and volunteers to learn about and contribute to our 3D experiences.

-Phoenix Afro Beat Orchestra Concert
Using a midi controller for the LAMP, Adam designed lighting in real-time for a fantastic live streamed performance of the Phoenix Afro Beat Orchestra.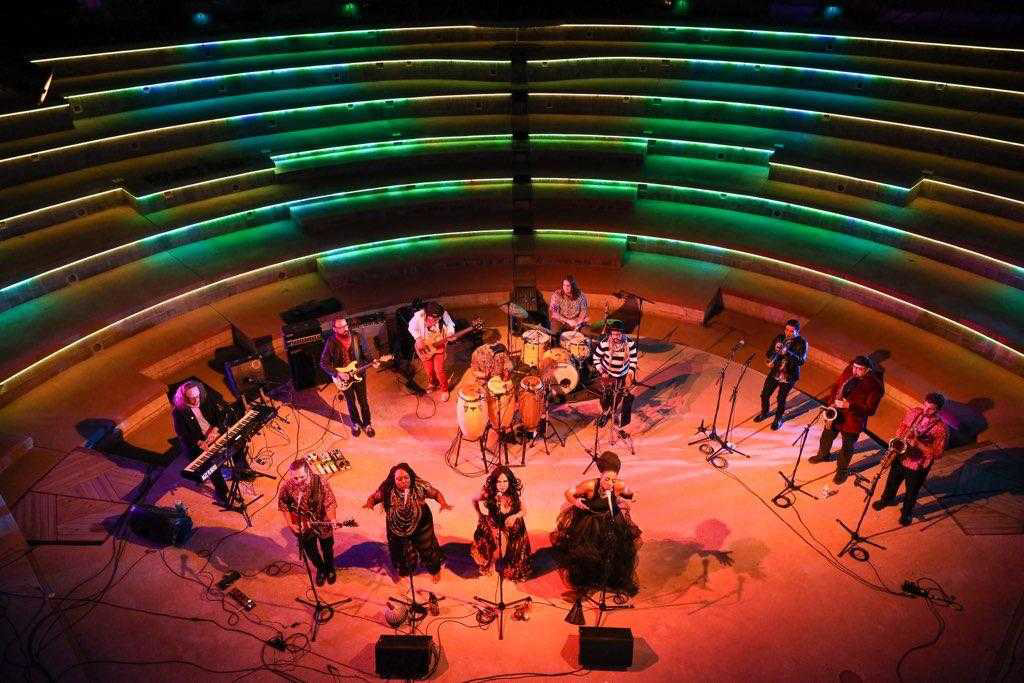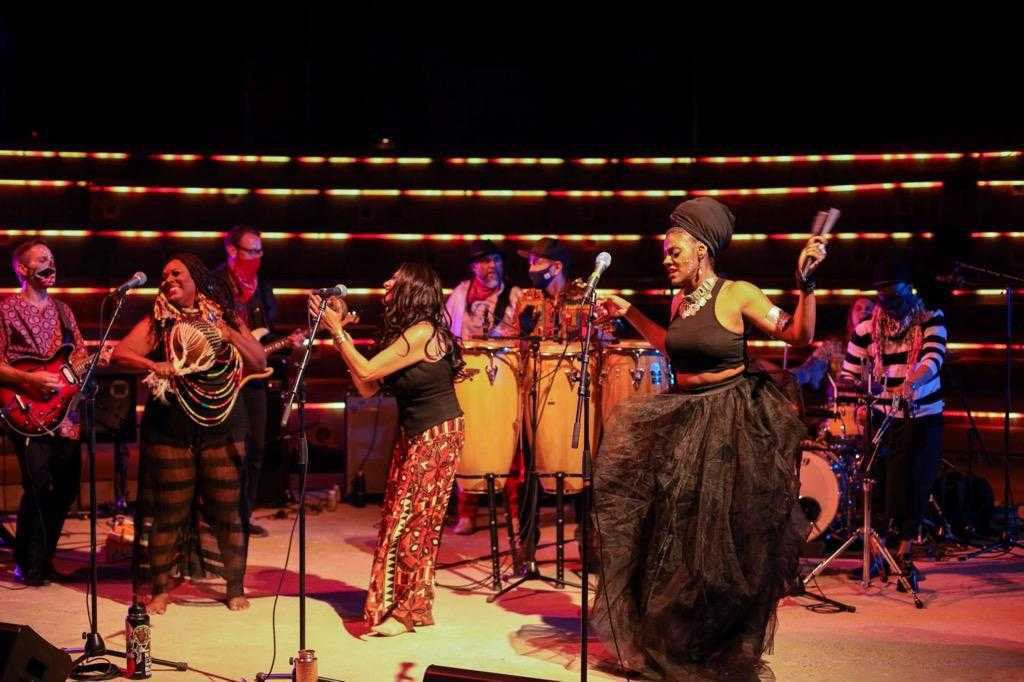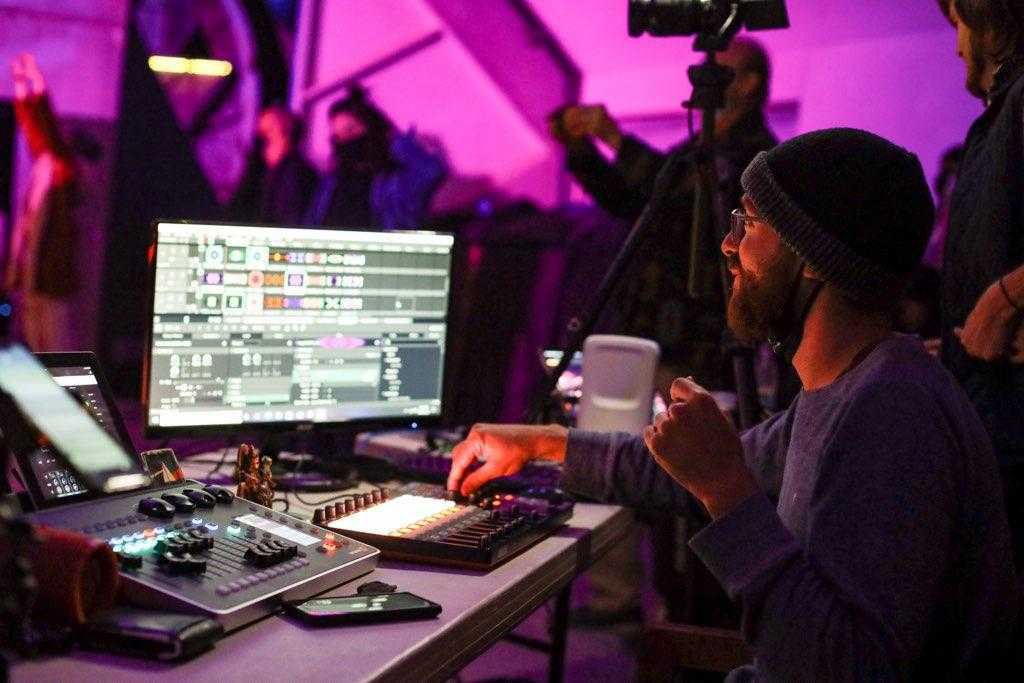 -Lighting Design Workshop
Through the educational workshops offered at Arcosanti, Adam has taught a Stage Lighting intensive workshop. A temporary lighting laboratory (LightLab) was created with conventional and intelligent lighting fixtures, where students were given the opportunity to make design choices and taught how to program them on ETC Eos Family software. The LAMP system was also introduced and used as an experimental teaching tool.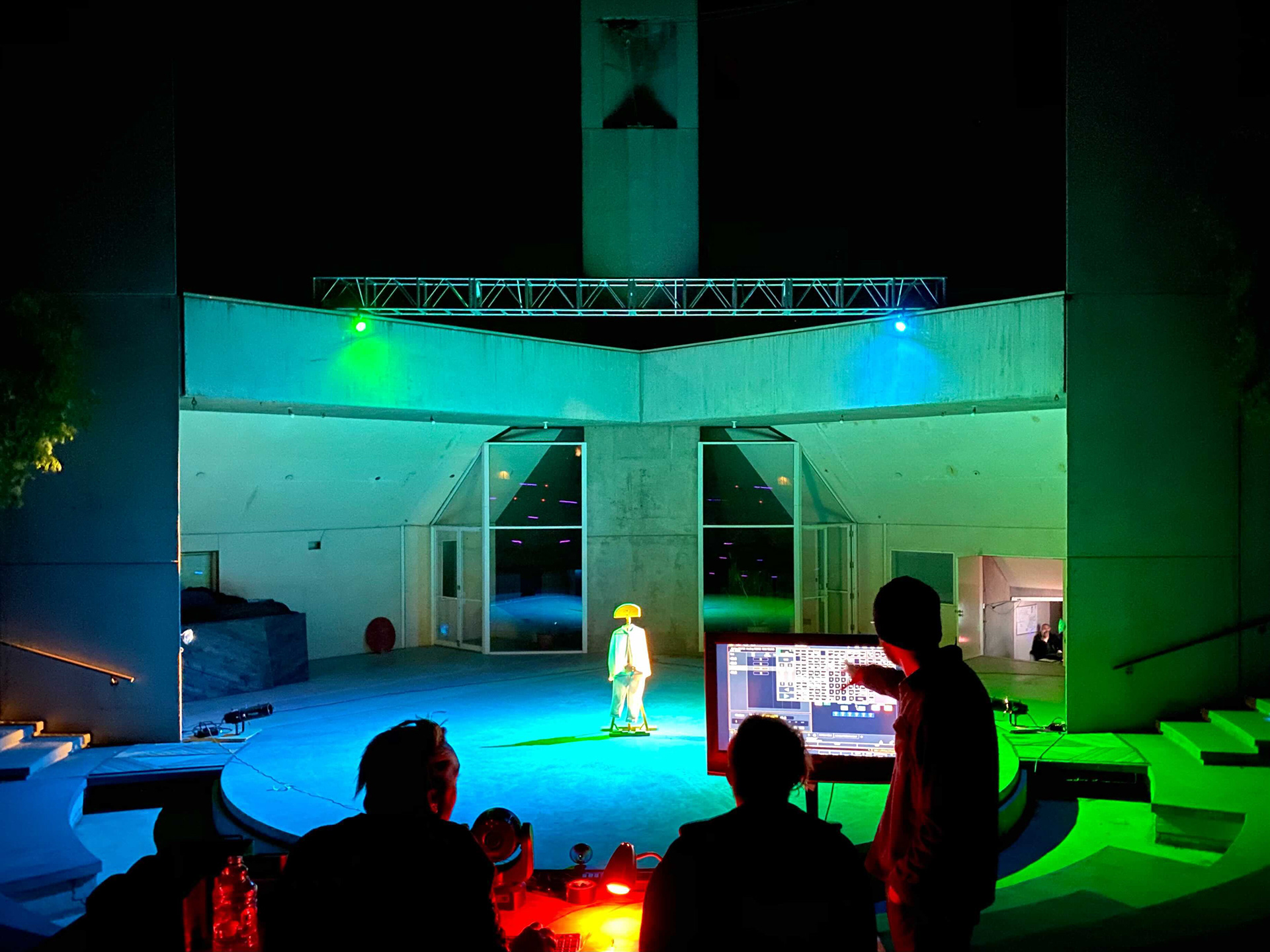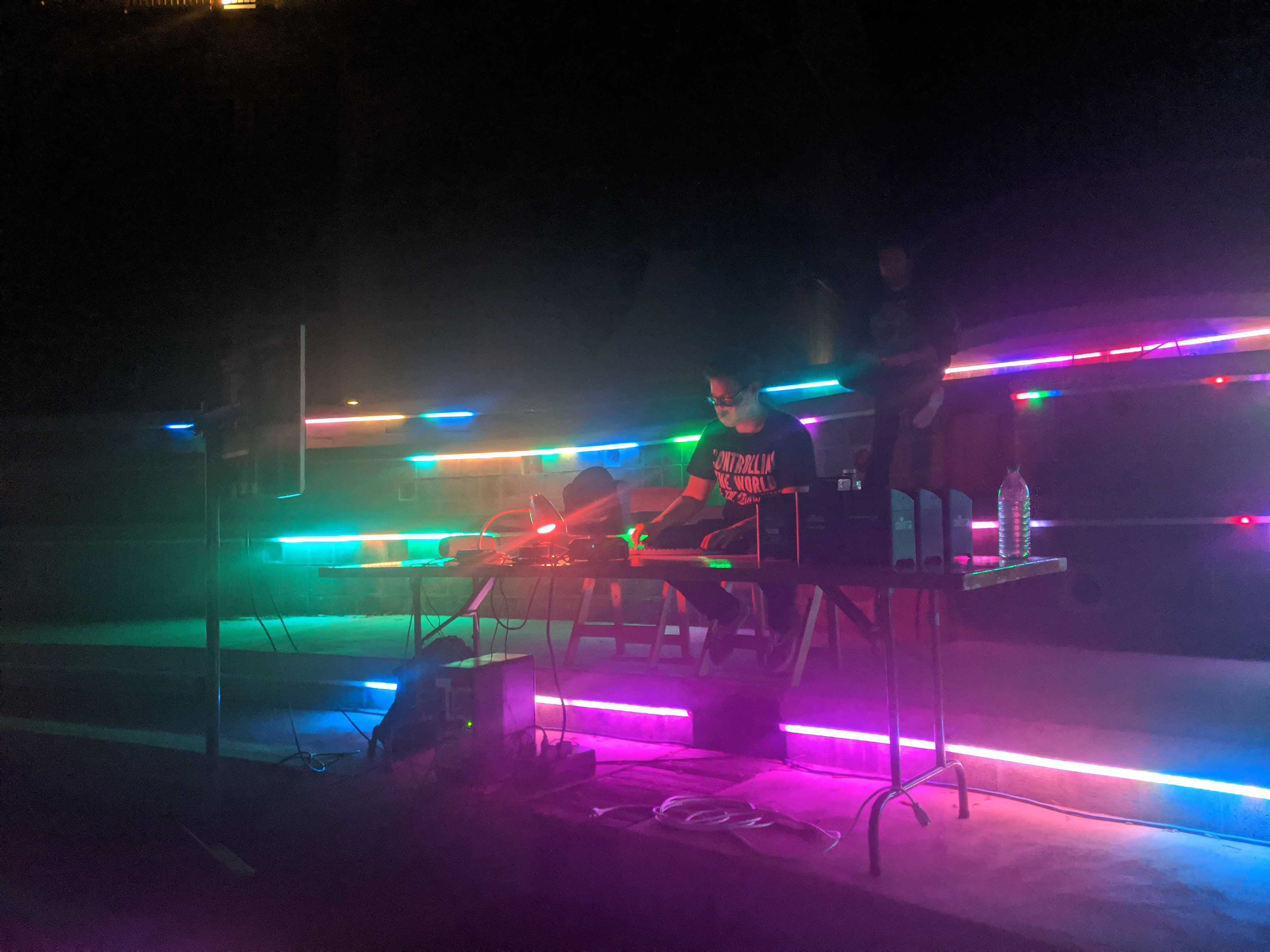 -Space making and Ambience
For special event Adam has filled Arcosanti with light, bringing people into the space in transformative way, setting the mood and influencing the way people interact and live within Arcosanti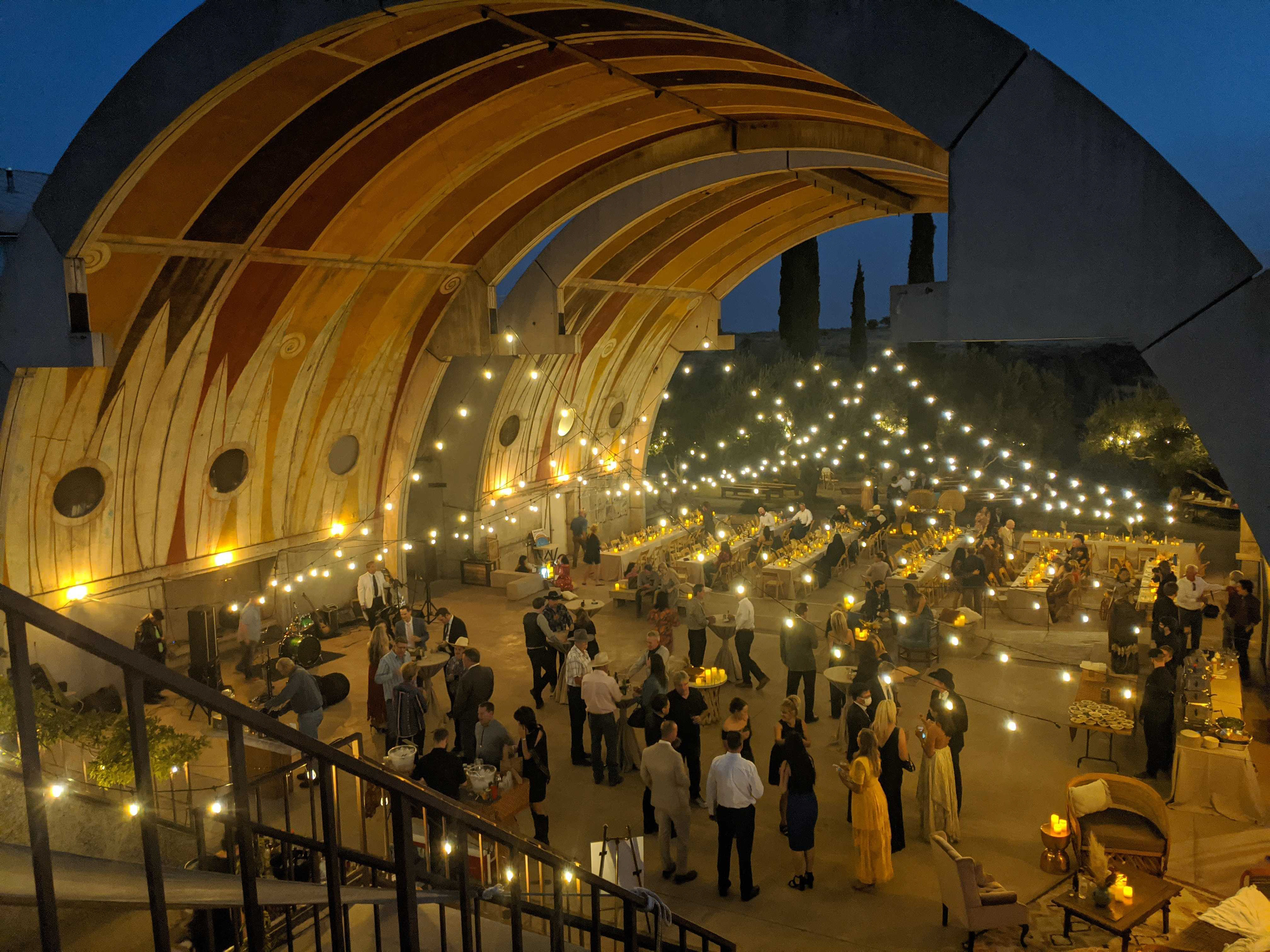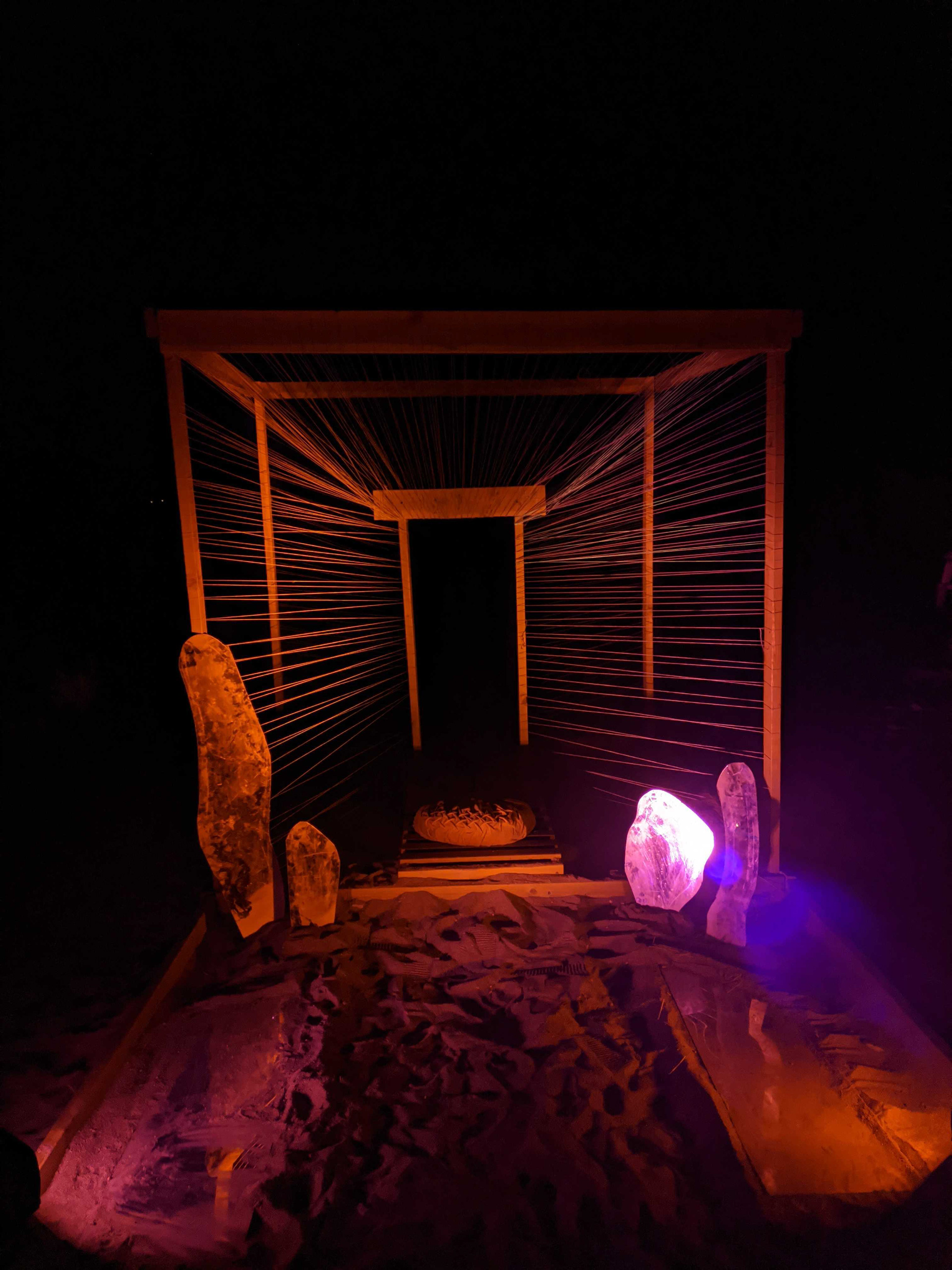 -Spatial Audio Album (3D Audio, 360 Audio)
On Nov 1, 2020, Rob released a full length album mixed in spatial audio on all major streaming/music platforms. Listen
here
to this debut by Aiotea. The album features immersive drone textures with churango, bonsuri, and guitar by multi-instrumentalist Eric Archer. It's for relaxation and channeling creativity from a lucid state.
-Multiperson Subwoofer backpack experiences
Rob found a way to bypass the latency of bluetooth on multiple vibrating sub-packs. This has let him connect the first scalable way to have multi-person haptic subwoofer experiences. He believes this will be the norm in events of the future.
-XR Music Video
Rob co-created (directed/edited) the first film showcasing XR play at Arcosanti. It features characters that meet in real life, and then interact with a large-scale LED system IRL, in MR, and in VR through Unreal.
-Bio-feedback for live light/sound control 
Rob was born with a heart condition, and after wearing a heart monitor, decided to extract it's signal and use it to control music in Ableton. Since then, he's explored multiple devices to convert biofeedback to control tempo and other parameters. With some work, we could control the large light/sound system here (LAMP) with this information.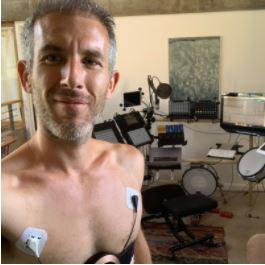 -Patent Pending
Chase's Light Wand platform has achieved a patent pending status for "Systems and Methods for controlling secondary devices with mixed, virtual, or augmented reality.

-Live Performance:
Chase performed a live demonstrative concert at Arcosanti using Light Wand as the instrument for Light and Sound, showing the reality of mixed reality used in a live performance event.

-Added Functionality
The Light Wand platform has been expanded with new methods of interaction, including a "Virtual Bow" which allows you to shoot arrows of light and sound into your surroundings.